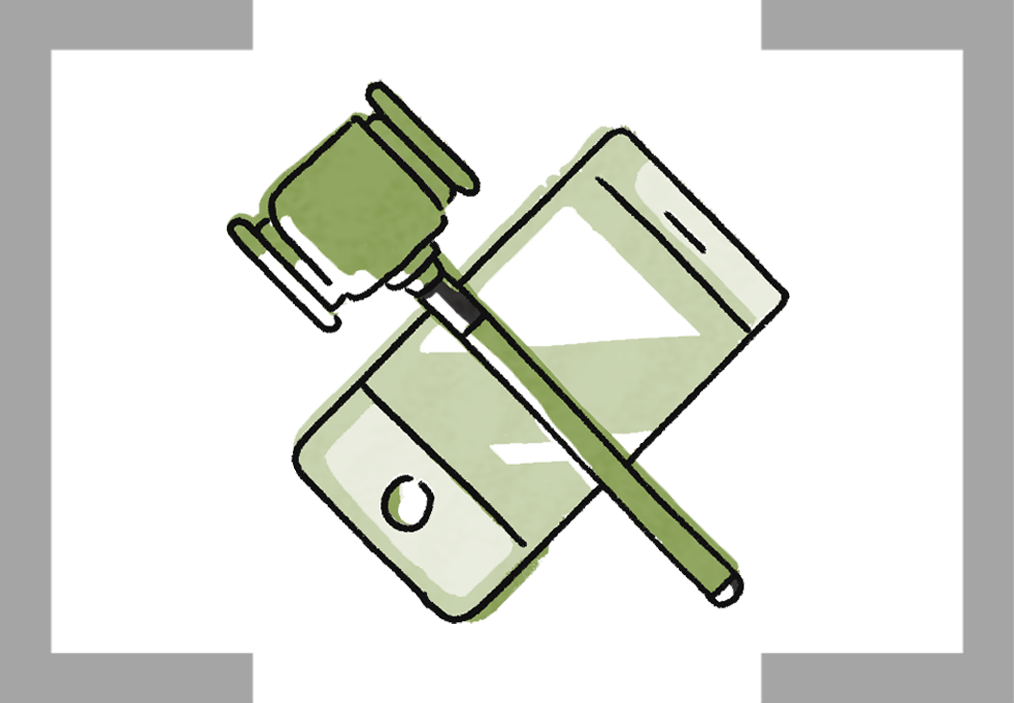 Despite the gravity of their predicaments, cyberharassment victims are often told that nothing can or should be done about online abuse. . . . If victims seek legal help, they are accused of endangering the internet as a forum of public discourse. . . . These views are wrongheaded and counterproductive.

– Danielle Keats Citron, Hate Crimes in Cyberspace
Understanding your legal rights when it comes to online harassment can be challenging. While there are some federal laws in place to address cyber harassment that crosses state lines, state laws—and how local jurisdictions enforce them—can vary widely.
The United States has some of the strongest free speech protections in the world, and it can feel overwhelming to think about involving law enforcement in your particular episode of online abuse. Yet during moments of severe cyber abuse—in the face of online death threats, threats of bodily harm, stalking, sexual harassment, or intimidation—contacting a lawyer or the police might feel like the best available recourse.
This section of the Field Manual is meant to provide information and support to targets of online abuse who are considering contacting law enforcement or enlisting the help of a lawyer. We've done our best to take into account that lawyers are expensive and not always a viable option for freelancers or writers and journalists from certain backgrounds and communities.
Please keep in mind that the information and advice provided in the web pages below cannot replace the advice of a lawyer. If you feel you are in immediate danger, consider calling 911.
How to preserve evidence of online abuse and why it's important
Guidance for assessing your sense of physical safety
What to keep in mind if you decide to involve law enforcement
Online Harassment: Legal Basics 101
An overview of key legal terms and concepts
Federal Laws & Online Harassment
An overview of federal laws that address online abuse